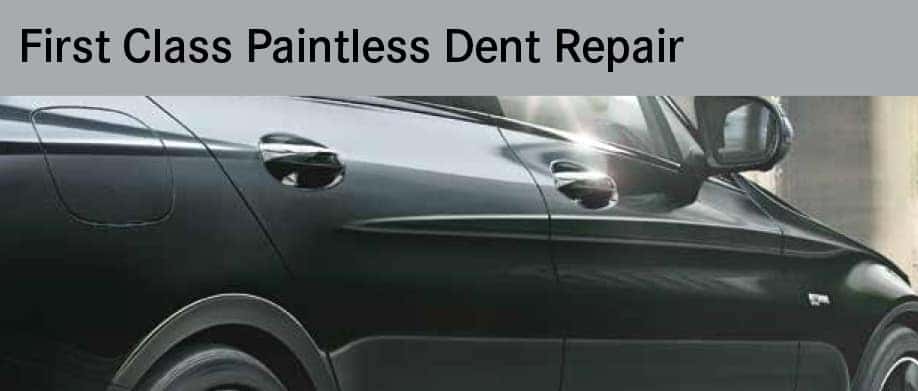 In addition to being unsightly, dents and dings can greatly reduce the resale or trade-in value of your vehicle.
Maintaining the value and beauty of your vehicle is easy with First Class Paintless Dent Repair.
Permanently removes door dings and minor dents without harming your vehicle's factory finish
Repair of dents and dings, no larger than 10 cm (4 inches) in diameter, that are within an accessible area on a body panel of your vehicle
Eliminates unsightly and unavoidable imperfections
Keeps your vehicle's appearance looking brand new
________________________________________
Convenient Protection
At your convenience, repairs can be performed at your home or office, or at your Mercedes-Benz dealership
________________________________________
Coverage
No limit on occurrences or claim benefits
No limit on the number of service calls
No kilometre restrictions
No deductible
Only available for purchase within a Multi-Coverage Protection Package.